Microfinance institutions need to build and expand their unique capabilities in order to remain competitive and attain high levels of performance. Investing in and developing their talent is one way to achieve high performance, which creates sustainable value and measurable impact.
SAM, a two-week executive training program, specializes in building high performance microfinance institutions and accelerating access to financial services. The courses offered focus on providing knowledge and skills that ensure institutions have market focused strategies, execute flawlessly-deliver appropriate products and services;- and have the culture, structure and talent to perform.
At SAM, partcipants have an opportunity to meet, exchange ideas and interact with other professionals from a variety of frontier finance institutions and countries.
Click here to view courses
The School of African Microfinance (SAM) exists (with one passion): to see Africa prosper through increased financial access to micro entrepreneurs.
The SAM training program is the only microfinance training that specializes in building high performance institutions and accelerating access to financial services in the African market.
Formerly known as The School of Applied Microfinance, SAM achieves its core purpose through training microfinance institutions to grow while serving microfinance customers within the African markets. We build and equip microfinance leaders and professionals who will drive increased access to financial services.
As the leading world-class training program in Africa, we have, since 2005, managed to deliver a phenomenal learning experience. Our two-weeks training experience has results in better decisions, better practices and better mindsets within institutions.
Who should attend
SAM is designed for microfinance managers and executives responsible for growing and improving the performance of their institutions, for consultants who work with such institutions, bankers, cooperatives & credit unions and donors who invest in frontier finance markets.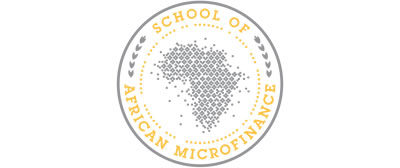 Our logo tells our story. The shape much like a school emblem embodies continuous learning. The small dots at the centre of the seal show the potential of microfinance in helping Africa rise from poverty.
SAM is a brand of Frontfin Training Limited, a Micro and SME Finance training company focused on creating high performance organizations serving the frontier finance markets.